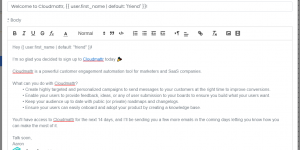 Personalized Messaging
We support the Liquid templating language powering all aspects of delivering hyper-personalized campaigns.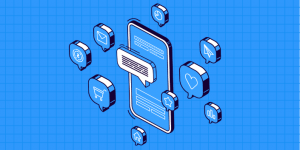 Reach Customers Everywhere
Reach your users wherever you need, including Email, Web Push, Mobile Push, and In-App.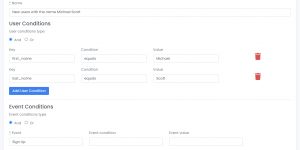 Use Real-Time Data
Send the right message to the right customer by creating dynamic audience segments.
Try it yourself with a free account.
14-day free trial. No credit card required.